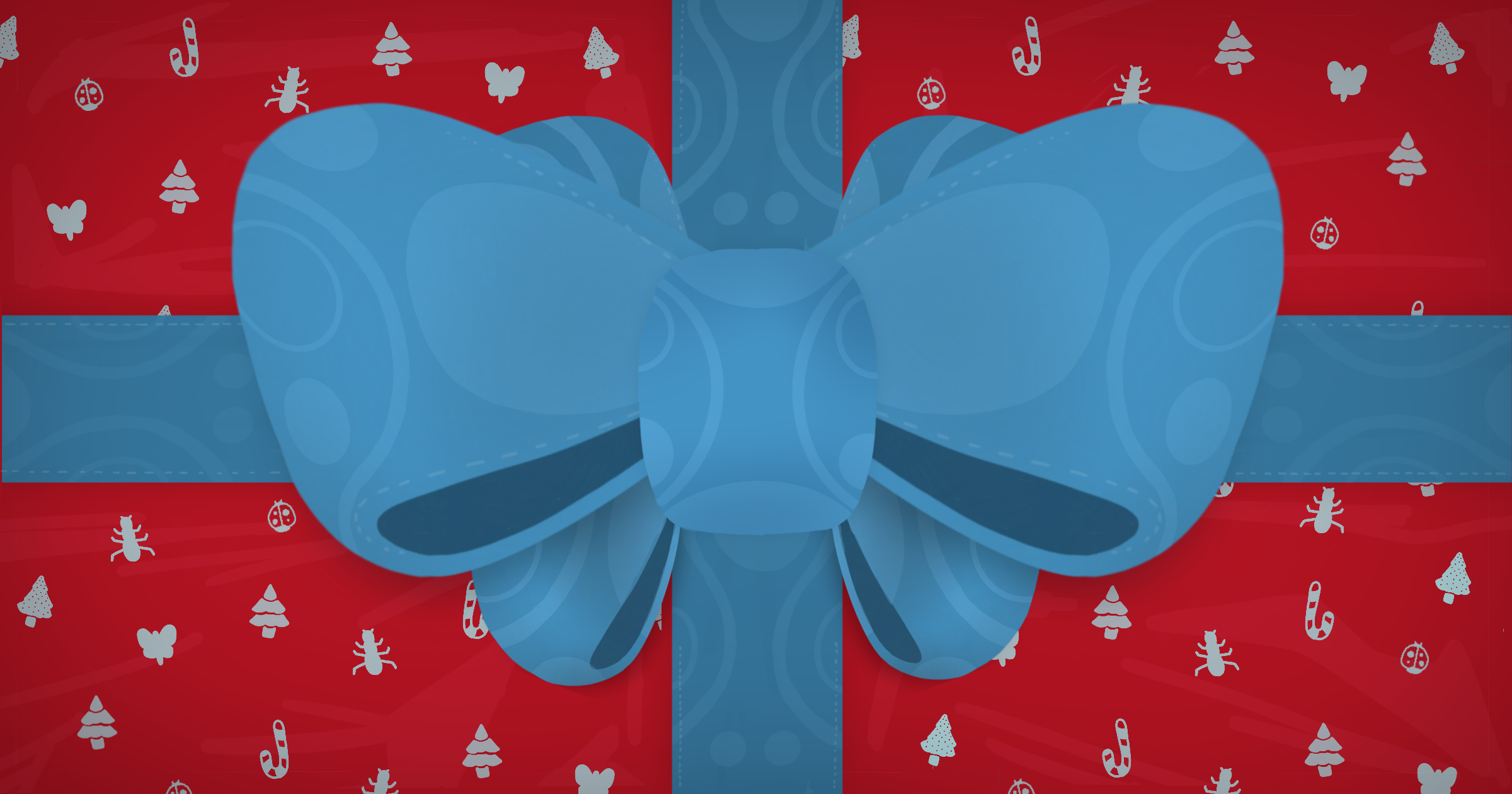 6 Bug-Inspired Gifts to Give This Holiday Season
Gift-giving season is upon us, and while it's exciting to shop for your favorite people, it can be hard to know where to start. If you've got a bug lover in your life, it can be especially tricky because, well, bugs don't always make the easiest gifts (although you can buy tarantulas and hissing roaches at some pet stores). However, you can find some pretty cool bug-inspired gifts that are sure to excite, delight and intrigue bug lovers of all ages. Ahead, find some buggy gifts that are sure to be a hit for the insect fans in your life.
Cicada Earrings
Cicadas are found in many parts of the world and are most commonly known for their summer songs. These golden earrings are quite the statement piece for a unique jewelry collector or anyone who really loves these chirping critters.
Ultimate Bugopedia
Also known as "The Most Complete Bug Reference Ever," this book is a great way for your giftee to get more familiar with their favorite bugs and get introduced to unique creepy-crawlies they may not have even known about.
Stuffed Stag Beetle
Want to curl up with your favorite...insect? You might not like the sound of that, but this plush stag beetle has rave reviews from gift givers who shared it with their bug lovers.
Caterpillar to Butterfly Kit
Butterflies are probably the most popular insect thanks to their beautiful colors and patterns. This live caterpillar kit gives your favorite butterfly enthusiast a chance to see the transformation from caterpillar to butterfly up close.
Ladybug Travel Mug
In some parts of the world, ladybugs are considered good luck, and that makes these little ladies a favorite critter for many. A fun travel mug like this one is both adorable and functional!
Exquisite Creatures Jigsaw Puzzle
Puzzles are a great go-to gift, but this colorful one is perfect for a beetle devotee. With an array of all sorts of funky critters (did you know that there are nearly 30,000 kinds of known beetles in the U.S. alone?) it's worth checking out.
---
DISCLAIMER: All gift ideas shared by Arrow Exterminators are shared for the purpose of general information and are not endorsements. We do not receive any compensation for products purchased.
Give Us a Call
Your bug fanatic may be fond of insects, but that doesn't mean you have to be. If you're concerned about pests in your home, give Hughes a call today and we'll take care of the rest!